BINARY MLM PLAN - MOST POPULAR AND SIMPLE MLM PLAN
Developed using most modern technologies and comprehensive design that makes our platform an ideal solution for Multi Level Marketing companies of any size.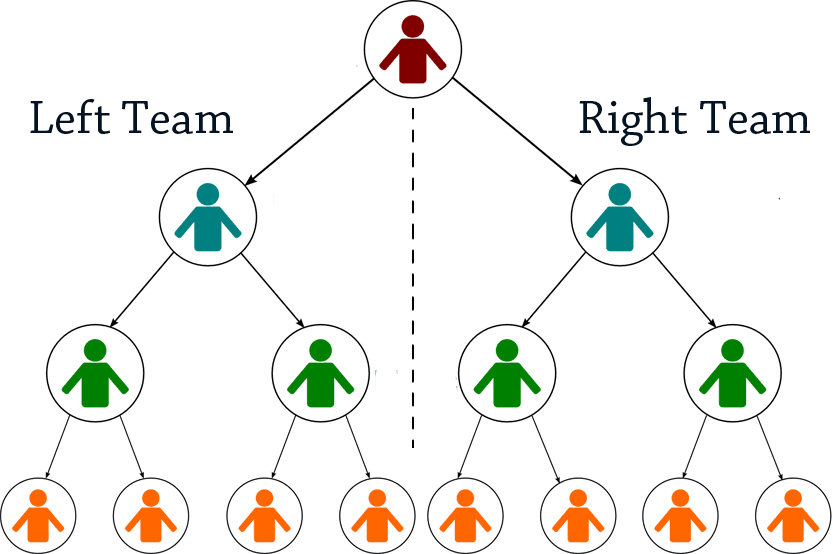 The MLM Binary Plan
is a most popular plan among MLM companies, network marketers, part-timers and members who want to earn through MLM business. MLM (multi-level marketing) companies where new joiners introduced into Binary Tree structure i.e. one on left and another on right sub-tree. Generally, one side sub-tree is referred to as Power leg while other is Profit leg. Power leg grows with new member placement, even introduced by previously enrolled or ancestors. New members in the power leg placed under a leaf available node of the binary tree, when a member works to grow his Profit leg, some compensation distributed calculated by a formula using certain value matched with Power leg that may be 1:1 or 2:1.
How does the binary MLM plan work?
Binary MLM Plan is a two-legged compensation plan with left and right sub trees. The plan is easy to understand and offers unlimited business levels. This encourages and attracts more members to join the MLM business. Compensations are calculated based on distributor sales or other criteria set by binary MLM companies.

Advantages of Binary Plan

The Binary plan has an array of advantages and is immensely popular in India and other Asian countries.

• Easy To Understand: The essence of binary lies in its simplicity. In binary, you just have to keep in mind that you have to get 2 distributors in the network.

• Income From Infinite Levels: In a Binary plan, you get paid for an infinite depth. Though you have a limitation on the width of the plan but it doesn't matter how deep your network can go!

• Less Working High Earning: In a Binary plan, you have to get a minimum of 2 distributors on the first level but yet it has good earning options because there no limit on bringing distributors to raise your earnings bars.